Getting the smile that you have always desired is within reach with dental veneers in Rock Springs, WY.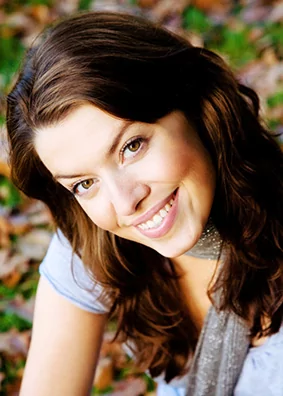 This versatile dental treatment can help improve the appearances of teeth in a number of dramatic ways, including:
Crooked teeth | If you have a tooth that is mildly crooked, it can often stick out like a sore thumb in an otherwise beautiful smile. A dental veneer can be used to correct the appearance of a crooked tooth so that your smile can be all that you want it to be.
Discolored teeth | Sometimes individual teeth can become stained or discolored, or maybe even started out that way with deposits that cause them to look out of place. Instead of using teeth whitening, you can use dental veneers to permanently brighten your smile safely and conveniently.
Chipped teeth | Whatever the cause of a chipped tooth, it usually is an unfortunate blemish in a beautiful smile and can be a great source of social discomfort. Using dental veneers we can fix the appearance of teeth that are chipped so that your smile can get back to being the one you desire.
Broken teeth | A broken tooth can be a real problem both for the beauty of your smile, and the functionality of your teeth. In many cases, our team can use dental veneers to repair broken teeth and improve their beauty.
Cracked teeth | Some patients develop cracks in their teeth for a number of reasons and ultimately cause both cosmetic and functional issues. Using our beautiful porcelain veneers, our team can change the appearance of a cracked tooth safely and permanently.
Dr. Taylor and his team are skilled in providing this outstanding cosmetic dentistry service to our Rock Springs patients and love to see the results that dental veneers can provide. Have more questions for us about dental veneers or any of the other services at Sweetwater Dental? Contact our team today!