Dentistry is my passion and I love helping my patients achieve lasting smiles. I completed my undergraduate studies and prerequisites for dental school at Utah State University (one year) and Southern Utah University (two years). In 1999, I got accepted to the University of Colorado- School of Dentistry, in Denver, Colorado, where I received my BS in Medical Sciences. I received my Doctorate of Dental Surgery there in 2003.
While still attending dental school, I joined the US Navy, and upon graduation, was sworn in as a Lieutenant in the US Navy. I was sent to Pensacola, Florida by the Navy and I entered into an AEGD (Advanced Education in General Dentistry) program there. Upon completion a year later, I was sent to Guam to serve my last two years aboard the USS Frank Cable (Submarine Tender). I worked as one of the three dentists onboard. Together, we took care of United States Sailors and Marines.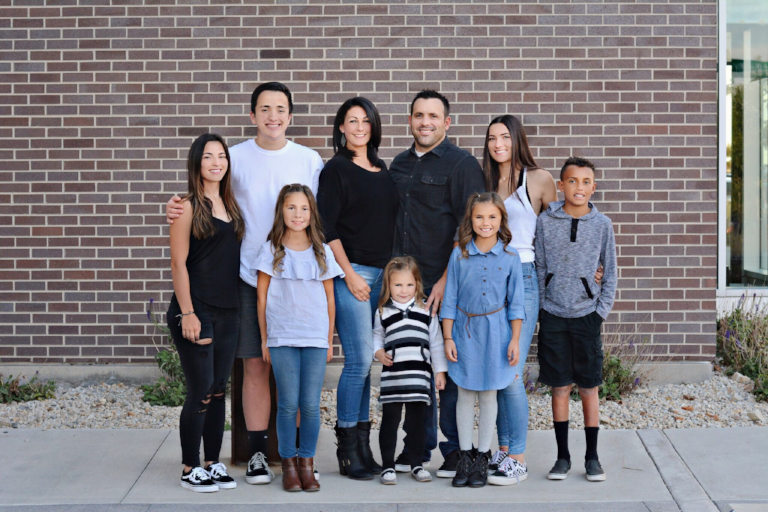 After two years in Guam, I searched in the Western United States for the best place to start or buy a practice that was also a great area to live in and raise a family. I, of course, settled in Rock Springs, WY. I have been able to live out my dream to own and operate a successful dental practice with latest and greatest equipment and staff here. I have been practicing in Rock Springs since June of 2006, and have loved every bit of what Rock Springs has brought to my professional life.
I have seven wonderful kids and a beautiful wife. My family has been such a support to me in my life and they always give me a reason to be motivated to excel in the profession of dentistry. They are my rock.